One More Speical *One Time* Offer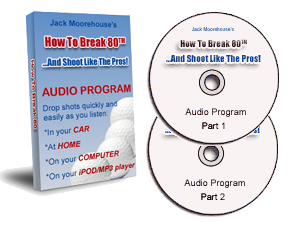 Reading + Listening = Better Retention
* You can listen in your CAR, on long drives and on your way to the course.
*Listen on your COMPUTER at home or on the road.
*Download the tracks to your iPOD or MP3 Player & listen on the go.
*Over 127 minutes of high quality content.
(To be clear, we will not be shipping you any CD's. All audio files are available for immediately download and the files are optimized and compressed so downloading is a breeze.)
At retail you would pay $27 for the Audio Progarm alone. Today you can have the entire collection for just $12, that's $15 off the regular price!
No thanks, I'm not interested.
(This offer is only valid today and on this page only. It will not be presented to you again.)